Sustainable, Practical & Beautiful. Interior products that tick all the right boxes
We Australians have never had so much choice. It's easier than ever to source beautiful looking soft furnishings and accessories for our homes from all over the world. What isn't so easy is finding pieces that tick all the boxes when it comes to practicality, style and solid eco-credentials. Whether it's a kitchen rug, some gorgeous outdoor cushions or a lovely soft picnic blanket, we believe shoppers shouldn't always have to compromise between what looks great, what does the job and what's good for the planet.
At Weaver Green, we put as much focus into the look and feel of our products as we do their usability. Designed to give disused plastic bottles a more valuable, long and purposeful life, here are a few ways our textiles tick the right boxes…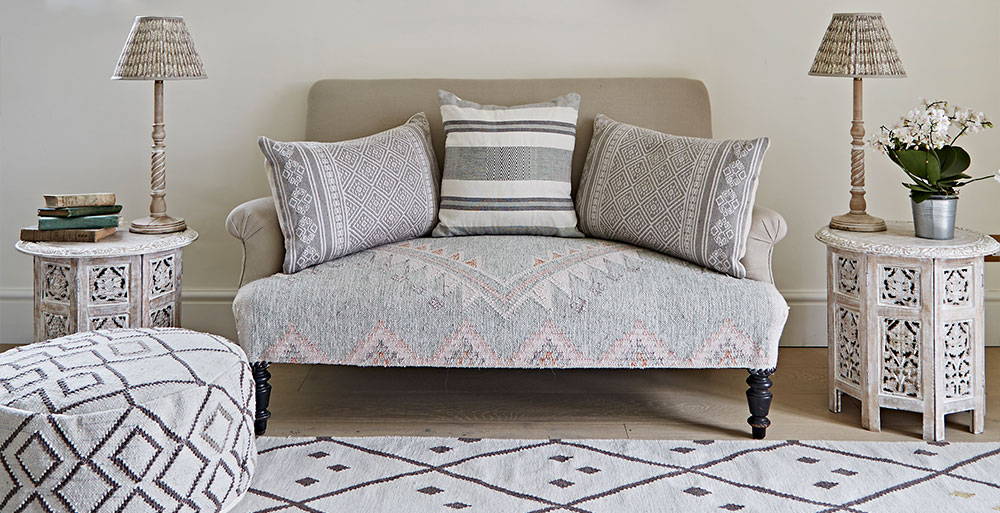 Life happens. Mess and dirt are inevitable, whether it's muddy paws on the dog's bed, spilt wine on your outdoor pillows or sunscreen all over your beach blanket. When the time comes for a refresh, pop any of our products into the machine or a 40-degree cycle and they'll emerge as good as new, time and time again. Just remember there's no need to use the drier!
Natural fabrics like wool are beautiful to touch but can be a nightmare for allergy sufferers due to the presence of certain allergens, dust mites and other critters. Thankfully, the humble beginnings of our recycled textiles mean they are less likely to cause allergic reactions allowing everyone to enjoy soft, cosy textiles without the puffy eyes, itchy skin and sneezes.
Suitable for indoor and outdoor use
Versatility is key when choosing soft furnishings. Verandas, backyards and decking areas are an extension of your home and should reflect your taste and style. Whether it's a footstool you can use in the lounge but bring out onto the veranda from time to time, or a floor cushion that doubles up as a big outdoor pillow, Weaver Green products are water and stain-resistant, making them suitable for life both indoors and out.
They may look and feel as soft as wool, but thanks to their composition, moths are no fan! In typical woollen products, moth larvae love to eat their way through fibres and blankets, causing real problems in your home; this isn't an issue with Weaver Green Australia products. Made entirely from recycled plastic, all of our products are naturally moth resistant.
There's no point in having a beautiful home if you can't enjoy it from time to time. One of the things our customers love most about our rugs, blankets and cushions is their resistance to stains. Even red wine spills wash right out as long as you act quickly.
For spot stains simply wash with water and a light detergent, or pop the whole thing in the washing machine for a thorough clean.
We've designed our yarn to offer maximum tensile stability and strength. When flatwoven into one of our rugs, cushions, throws or bags, we create products that offer superior durability and will stand the test of time.
Best of all, each of our products turns hundreds of used plastic bottles into something more beautiful and purposeful. To date, we've recycled nearly 200 million bottles, around 40% of which were retrieved directly from rivers, waterways and landfills.
On average it takes 450 years for a plastic bottle to break down. When you add that to the natural resources (oil, gas and coal) used in the creation of the bottles in the first place, we think it makes good sense to get as much use out of them as possible.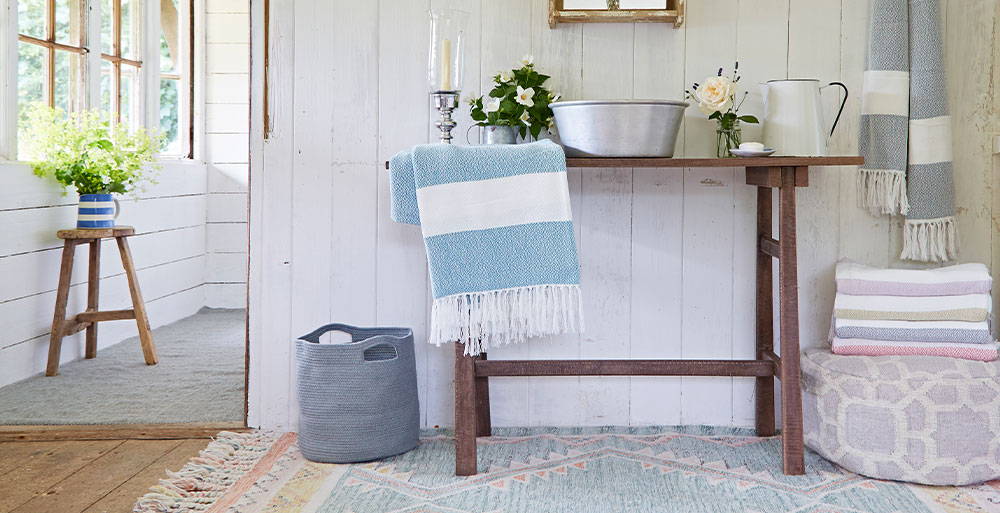 Shop our recycled plastic rugs and textiles online at Weaver Green Australia and appease both head and heart when it comes to creating a beautiful, practical and eco-friendly home.