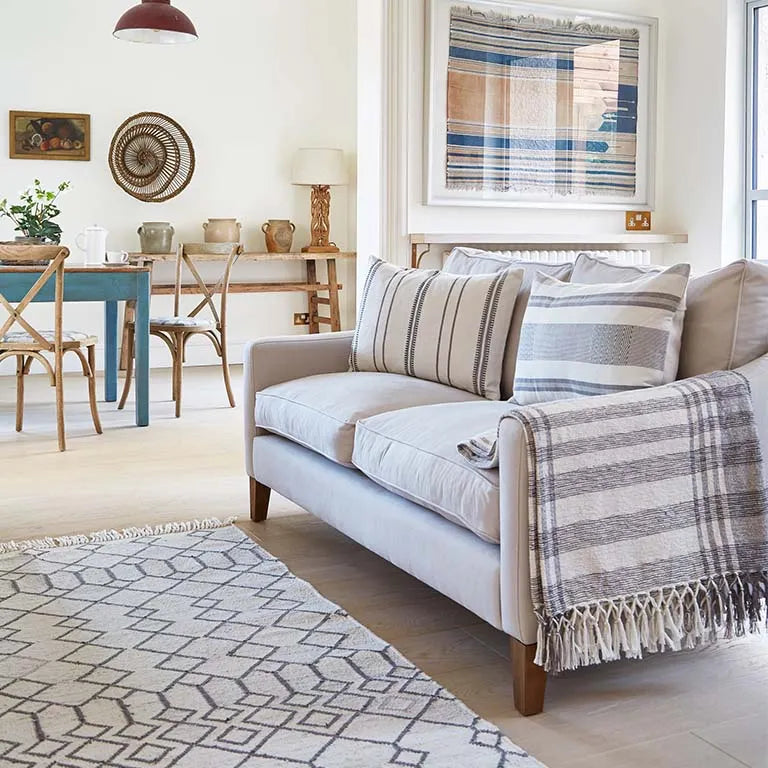 Shop now and pay later at Weaver Green
We get it. Rugs are a big investment for many of us and can be a big hit on the bank balance. While some people are great savers, finding something they want and then setting aside a little money each month until they can afford it, most people find it much easier to make payments on a small loan.
This is where buy now, pay later comes in. When you shop with Weaver Green Australia, you have the chance to checkout with either AfterPay or Zip Pay. Both of these companies offer interest free credit, allowing you to spread out the costs of your beautiful new homewares, making the payments more manageable and reducing the up front cost by up to 100%. 
How 'Buy Now, Pay Later' works
Shop our website as usual, adding your chosen rugs, cushions or throws to your cart.

Add your details at the checkout, then choose either Afterpay or Zip Pay from the payment options.

Login or sign up to the Buy Now, Pay Later account of your choice.

Only pay 25% today and spread the rest over 3 fortnightly payments. Interest free.
Making payments...
Customers who shop our rugs and soft furnishings using a buy now, pay later service are advised to read the terms of service on their websites for full details of how their credit offering works. Typically, when using Zip Pay or Afterpay, you will be expected to make your first payment at the time of purchase. The remaining three payments will be deducted automatically from your selected payment method every two weeks thereafter.
If you are unable to meet any of your payments, late fees may apply so please shop responsibly and only use these services if you are confident you can make the fortnightly payments.
Find out more...
Do your research on Zip Pay and Afterpay before deciding which one works best for you. 
Just click on the logos below to visit their websites.