Brochures & samples
If you would prefer to browse our beautiful products offline, we'll gladly send you a copy of our latest brochure. Printed on recycled paper using vegetable based inks in solar powered print shops, our catalogues are a fabulous way to discover the full range of Weaver Green rugs and textiles. 
If you're still finding it hard to believe our products really do feel as soft as wool, order a free sample online as well and find out for yourself.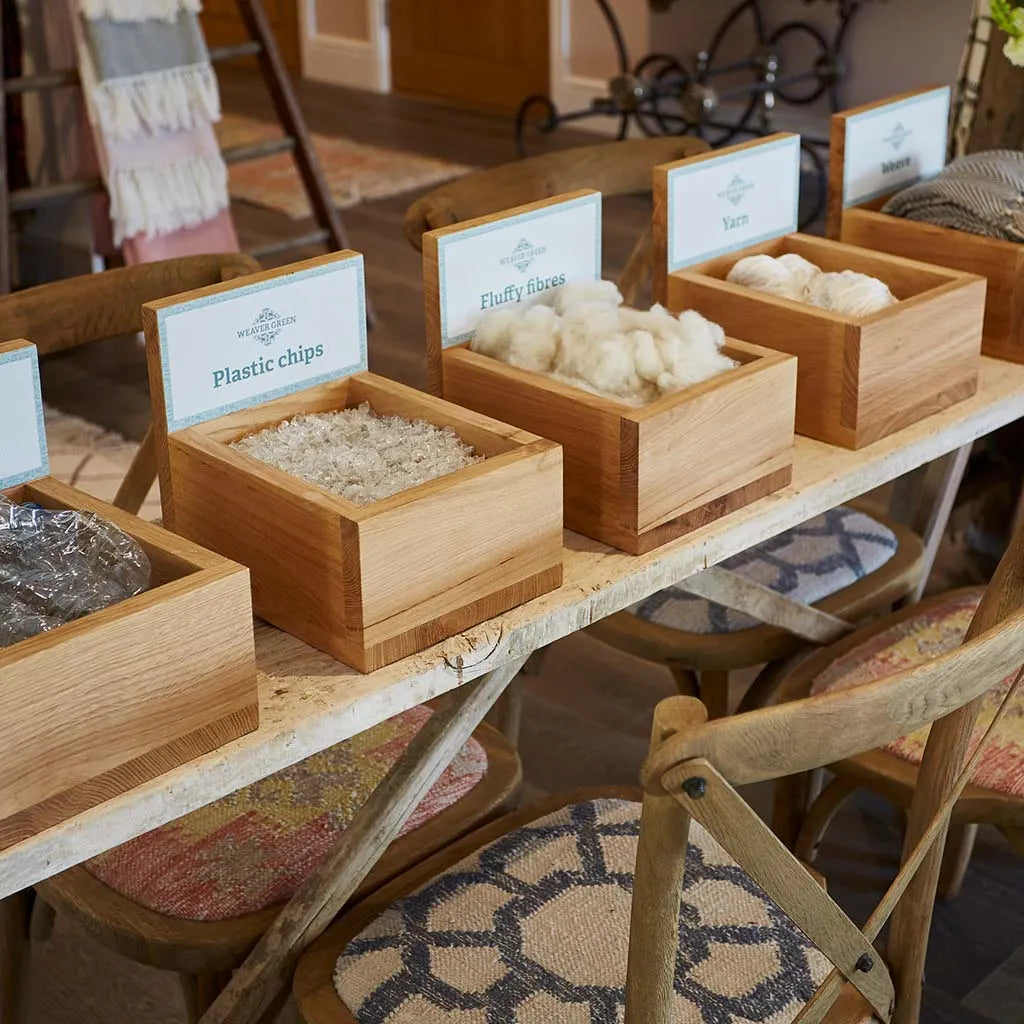 Our samples
Please note, we only have a limited selection of Weaver Green samples available so may not be able to match your specific request. Our rugs are generally either flat-woven for extra toughness, or made with a more open, looser weave for extra softness. All of our rugs are made with the same recycled plastic yarn, so getting your hands on a sample really is the best way to see for yourself just how soft and wool-like our products really are.
Once you're finished with them, feel free to pop your samples back in the post to us to be reused or, if you like, keep them as an unusual drinks coaster.
Request form
Whether you wish to received specific samples or a brochure, simply enter your details in the form below and add your address and request in the comments box.