Our story
Discover how a simple idea turned into a brilliant solution for cleaning up and reusing some of the millions of plastic bottles that get discarded or sent to landfill on a daily basis.  Follow our journey from Asia to the UK and now here in Queensland, Australia.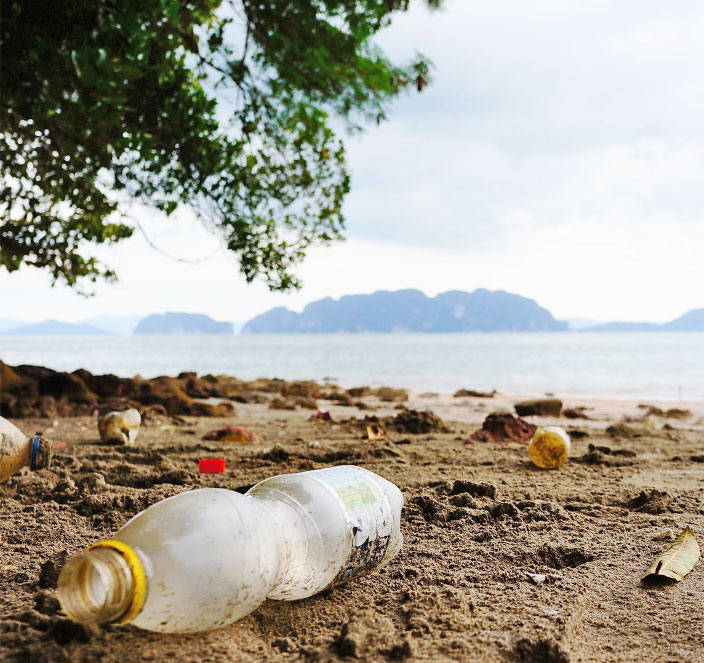 How it began
It all started when our founders, Tasha and Barney were travelling in Asia and stumbled across a very rudimentary fishing rope, made from unraveled plastic bottles, lids and all. Used to tether fishing boats, the rope was both strong and waterproof, and offered a moment of inspiration to the intrepid couple.
A long history in the flooring industry and love of antique textiles gave the couple a strong footing. The opportunity to help clear up some of the 35 billion plastic bottles that end up in our seas and landfill every year was too good to miss. Tasha and Barney began exploring the many ways that this practical, robust material could be given a second, more long-term use within our homes and gardens.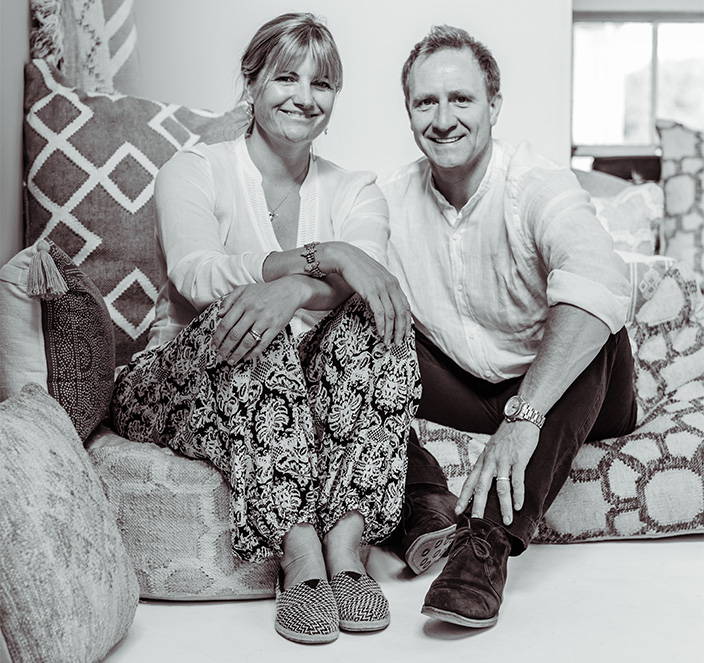 Back in the UK
The biggest challenge was perfecting the means to turn hard plastic into lovely open fibres that would provide all of the softness and texture of wool. It took 7 years to create the perfect textile, that not only has the look and feel of wool, but is also machine washable, stain resistant, environmentally friendly and suitable for indoor and outdoor use. 
Today, back in the UK, Tasha and Barney and our global Weaver Green team create beautiful recycled rugs, blankets, footstools, cushions and bags that offer all of the benefits of plastic without any compromise in style, feel or value. All of our lovely textiles are hand loomed by artisans throughout Europe, Scandinavia and Asia to make gorgeous, soft, practical products.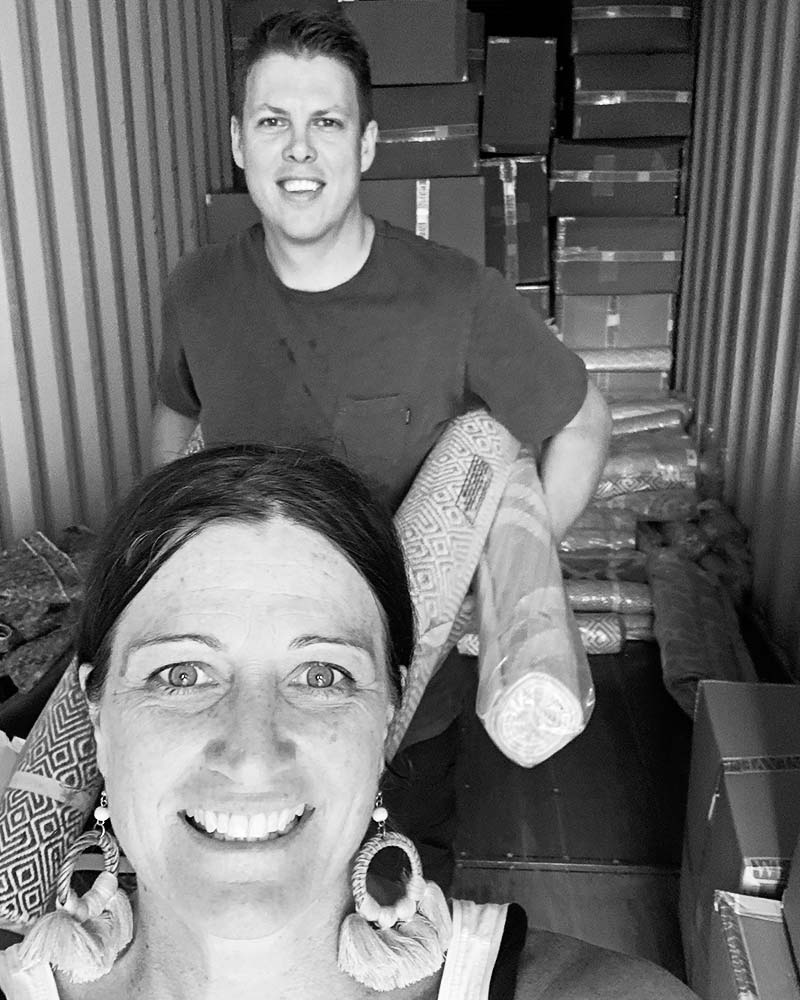 Launching in Australia
In 2019, Weaver Green Australia was officially launched by long term brand devotees, Nikki and Rupert. The pair first met whilst working on luxury super yachts based in the Mediterranean, during which time they saw first hand the impact of plastic pollution on the marine environment.
After leaving yachting and starting a business importing rustic antiques to Australia, they began searching for eco-friendly, ethical homewares, to compliment their unique pieces. Weaver Green ticked all the boxes: appealing to both their passion for the environment and eye for design. Two years on, overwhelmed by people's response to the Weaver Green brand, and excited by the products suitability to the Australian lifestyle, Australian company Indian River began trading officially as Weaver Green Australia.
We take care to ensure that everyone involved in the process of turning a discarded plastic bottle into a beautiful herringbone rug or a Juno bag is treated fairly and paid accordingly. Our South East Asian and Turkish weavers are independently inspected to ensure the safe and fair working conditions of our craftsmen and women, while we finish all of our textiles in our UK based rug rooms.
Learn about our products

Find out more about our products and why they're such a brilliant blend of style, comfort and practicality.

Read more

How we make our yarn

Learn all about how we turn old plastic bottles into a wonderfully soft and useable yarn, and how we keep it the process as green as possible.

Read more

Tackling microfibres

Read more about what we're doing to minimise microfibre shedding of our products, and how you can play your part at home.

Read more