Reno + Design Show 2021, Brisbane
We're taking our products on the road!
We're delighted to announce that Weaver Green will be an exhibitor at Brisbane's upcoming Reno & Design Show, taking place at the Brisbane Showgrounds on the 13th-14th of March, 2021.

The Reno & Design Show is the perfect opportunity to come and see – and feel – our incredible range of rugs, throws, cushions and table linens for yourselves, and to get some expert advice on which designs and colours will suit your home or outdoor space.
We know simply telling you that our recycled plastic textiles actually feel like wool, cotton or linen is not the same as feeling them for yourself. (We get it. It's genuinely hard to believe.) But you'll be a convert when you feel the fabrics between your fingers, and we're more than happy to tell you the magic of how it's done.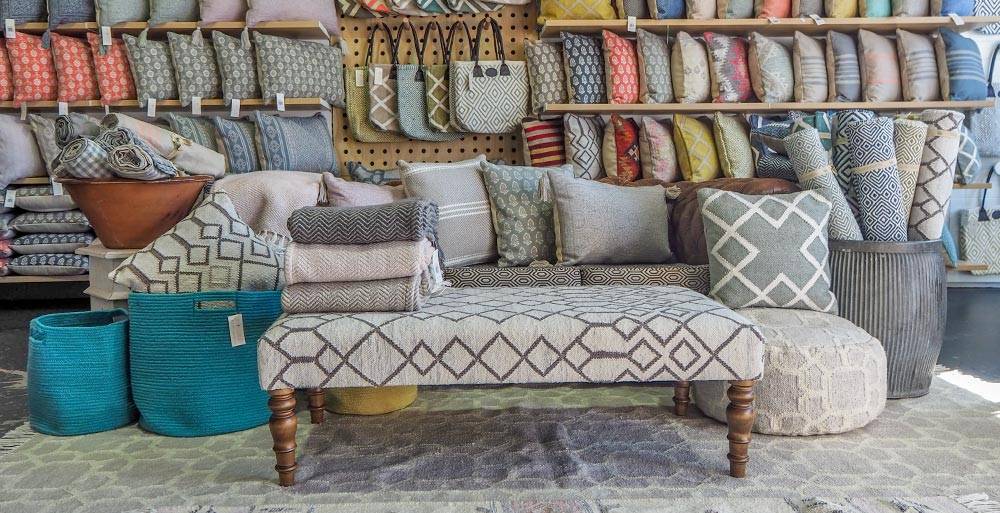 The Reno & Design show is Brisbane's newest and most dynamic home renovation and design show, bringing together all the players you need to design, construct, and furnish your renovation or new build project. From interior design and architecture studios to bespoke tiles, kitchen fit-outs and eclectic décor pieces, the show is a one-stop design shop to dream and plan, research and learn.
There's also an action-packed schedule of workshops, seminars, and the very cool Styling Room, where you can drop by and watch stylists create a room right in front of you. The list of fabulous guest speakers is long, with the likes of Charlie Arbonne of Better Homes and Gardens, Kerrie Anne Jones from The Stylist, Hunting for Georges Lucy Glade-Wright, and Zephyr and Stone's Ania and Kasia, giving you a wealth of information at your fingertips to create your perfect home! See the full list of Headliners on the Reno and Design Show website.
With more than 100 exhibitors at the show and lots of inspiration on the latest trends, you'll probably, want to stay for the whole weekend!
You will find us at Stand A4 (like the paper size!). So come on down to get your hands on our innovative, eco-friendly products in all their glory. Show visitors will also get the chance to take part in some exclusive giveaways and receive special online discounts.
What: Reno & Design Show
When: Sat 13th and 14th March, 2021
Who: Weaver Green Australia, Stand A4
Where: Brisbane Showgrounds
More details: renodesignshow.com.au